We had a fun night at
TNT
. The kids did some pottery with Mrs. C. Hmm, why did I not care for her? Oh yeah...here is a good reason. Our family walks in, yes late, for pottery class. She says, "Oh I saw you came late last week so I figured you would be late this week." ~grrrrrr~
Then it was time to eat. We went up with the kids to get some dinner. This little old church lady was volunteering her time serving the food.
Tony asked for chicken nuggets for Thomas and some fruit. She puts one chicken nugget on a plate and hands it to him. Tony and I looked at each other. Awwww, poor Thomas only gets one chicken nugget. She came around and ended up giving Thomas two:-)
The kids went off to 'music and make believe', Tony went off to his 'wellness' class and I took in my first "Bible from scratch" class. My class was great. We discussed the different versions of the Bible and what religions use what versions. Very interesting stuff!
We left and Stella and Thomas were singing "He's got the whole world in His hands".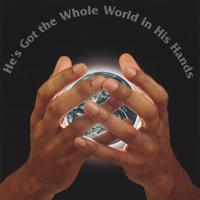 "Mama...did you know God has powers?"
Really, like a superhero? At least they are beginning to get the right concepts.
Tomorrow should be quiet. We just have to get two size 3 soccer balls for our first soccer practice on Thursday.